Latest news and updates at Gebrauchtemodellbahn
06.11.2023 -

New offers - Instagram

Due to numerous requests for a newsletter, we have decided to show the new offers on Instagram in a short reel before putting them online in our shop.




Since we only set our prices after checking and checking the condition of each individual model, we find this presentation of the models ideal. Feel free to follow us on Instagram and receive information about offers or current events from our everyday life.

---
13.09.2023 -

weitere Märklin H0 Sammlung

At short notice we took over another Märklin H0 collection. All models have so far only been collected in the original packaging.




They are models from the last 10 years, so they are all digital and the majority have sound.

--
03.08.2023 -

Märklin H0 Sammlung

We have acquired an extensive Märklin H0 gauge display case collection with around 700 locomotives.




In the coming weeks we will be listing numerous models from the 1990s - 2010.

---
25.10.2022 -

new shop category - Für Bastler

After numerous talks and internal discussions, we have decided to offer you models with defects/non-functioning in the "For hobbyists" category with immediate effect.
At the beginning of our article description you will always find information about the defect we have identified or which parts are missing / broken off.
Please look under "Specification" which track width is the respective model.
---
21.05.2022 -

All clear after tornado

Due to some inquiries. We and our environment are fine!

Unfortunately, our office building was in the path of yesterday's tornado. Fortunately, our office and warehouse remained undamaged.

Only our Bulli was buried by the roof of the neighboring building.

On Monday we will be back in action as usual.

Many thanks at this point to the emergency services, the many craftsmen and hard-working hands.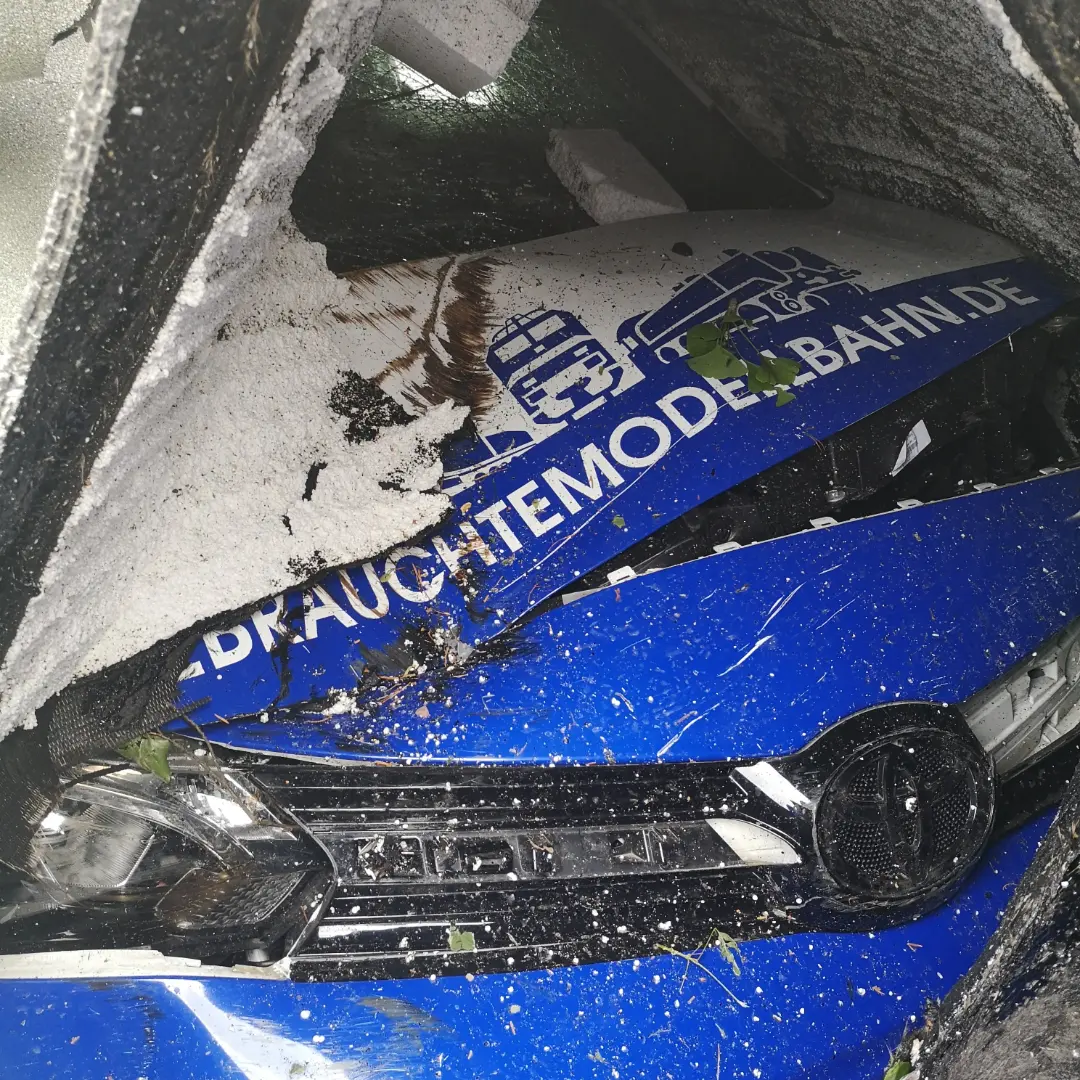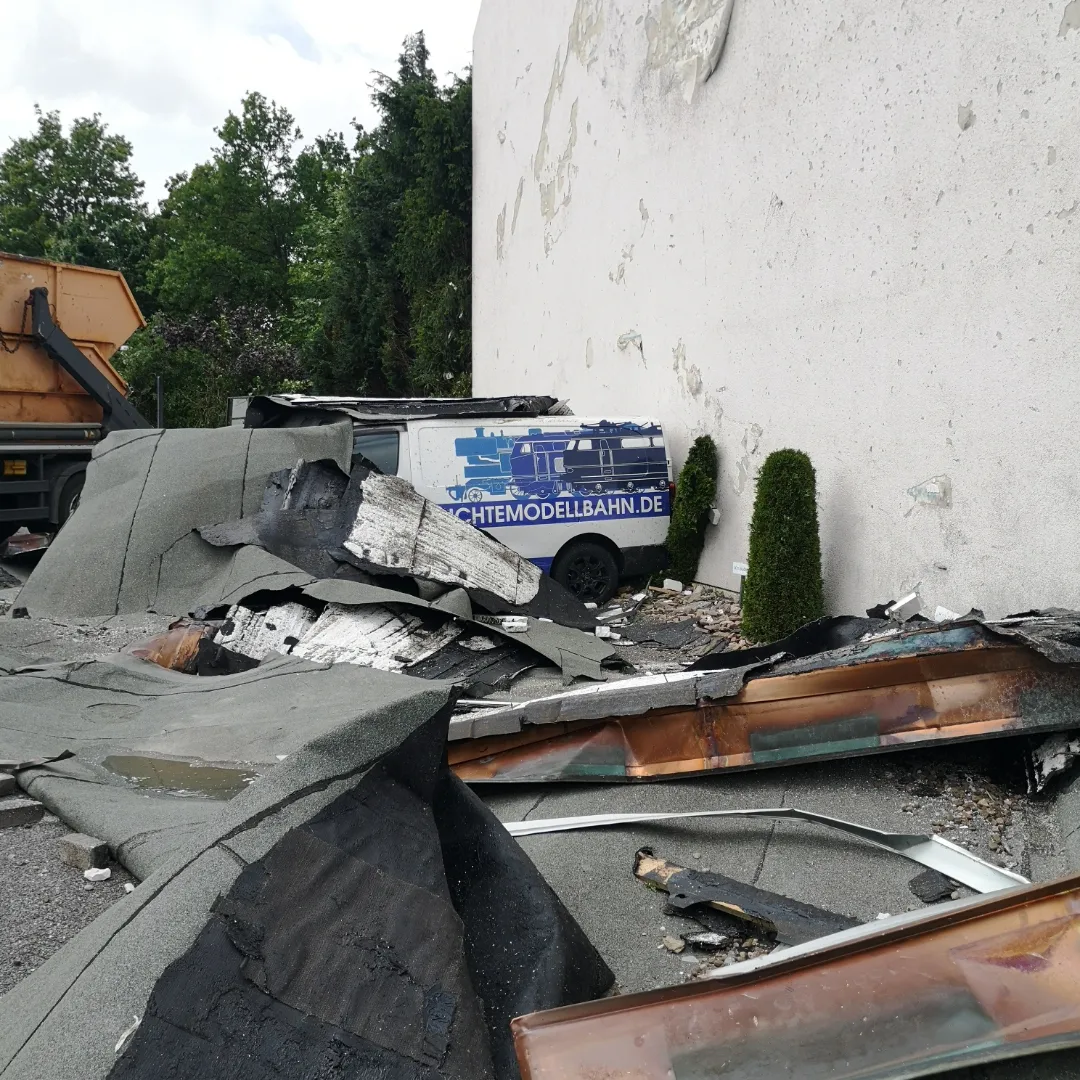 08.04.2022 -

Shopupdate

We are happy to present ourselves from today in a slightly different look. Our shop finally got its needed update. This primarily concerns the security of our systems and the adaptation to the latest software versions.

At the same time, we have also changed our design. In the next few weeks, further steps and improvements in navigation will be made.


In the meantime, please check with us for possible "construction sites".


We look forward to your feedback and try to implement suggestions.

---
01.04.2022 -

Welcome to the team

We are very happy to welcome Mirja Behlau to our team from today.

---
20.12.2021 -

Christmas / New Year

We go into the last days of the year with gratitude for your trust. An eventful year is slowly coming to an end, many emotions accompanied us and certainly you too.

We wish you and your families a relaxing and reflective Christmas day. Have a happy new year 2022 and stay healthy.

Best regards

Heiko, Carmen, Ludger and Mirja

---
24.04.2021 -

ESU - Digitaldecoder / Steuerung

Due to numerous customer inquiries in the past time, we have decided to expand our range with ESU digital decoders, the LokProgrammer and the central ECoS. So from now on you have the possibility to find your models in our offer to upgrade with a high quality decoder.

We are happy to answer any questions you may have.

---
30.12.2020 -

Modellbahnbüdchen - Business continuation

We would like to inform you that the Modellbahnbüdchen GbR will be dissolved on December 31, 2020 and Heiko Plangemann will continue to operate as a sole proprietorship "Gebrauchtemodellbahn" from January 1, 2021. Willi Schwickardi will take his well-deserved retirement at the turn of the year.

We would like to take this opportunity to thank all of our customers for their trust. Some of you have been with us since the beginning, many for several years. We have received a lot of feedback, which we have always read / heard with gratitude and a certain humility. This has encouraged us to continue offering high-quality models at attractive prices. Thanks to your feedback in particular, we have repeatedly made minor changes and improvements. Thanks a lot for this!

We would like to thank you for the hundreds of acquisitions of collections or facilities. We got to know a lot of interesting people and had exciting conversations. Here, too, we are particularly pleased about the numerous contacts with whom we have been working again and again for years. We have always understood the Modellbahnbüdchen as a team and we appreciate them too. Thank you Sophie, Ekaterini (Katta), Carmen and Ludger for your commitment and your ideas! The last few years have also been accompanied and carried through the support of our families. Special thanks for that!

Even if the company name and legal form change, it should continue unchanged from 2021. The team stays together and we can be reached at the same point via the known communication channels.

We look forward to you!

Best regards your

Modellbahnbüdchen

---
20.12.2020 -

Christmas / New Year

The year 2020 showed us that we can influence a lot ourselves, but our actions can also have consequences for others. Sticking together and taking responsibility for others is more important than ever in these times.

Thank you very much for your trust and understanding, but also for the many good discussions.

We wish you and your families a wonderful and peaceful Christmas season. Have a good time in the new year 2021.

Kind regards and stay healthy

your

Modellbahnbüdchen

---
19.12.2020 -

International Shipping

Due to the high parcel volumes and restrictions due to the Covid-19 measures, there are always changes in the assumptions and times for international shipping.

Please be patient if your package is on its way a few days longer than usual.

We check every day in which countries there are acceptance stops and restrictions on parcel sizes. We will stop shipping there accordingly.

Best regards

your

Modellbahnbüdchen

---